Intelligent Software Construction Laboratory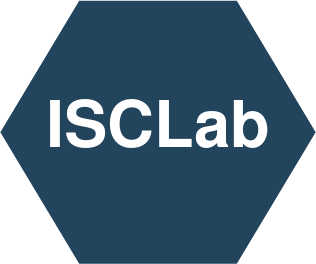 The ISCLab develops methodologies to build software systems that are both resource efficient (CPU, memory, energy) and adequate with modern software development techniques. We push further the knowledge frontier of Software Engineering with innovative methodologies, rigorous empirical evaluations, and valuable software artifacts. We regularly contribute to open source ecosystems and corporate software systems.
Our mission includes:
Research and develop techniques to make software efficient, eco-friendly, and less resource consuming. To meet these objectives we employ deep learning techniques, empirical studies, and data visualizations.
Improving the development of software systems for resource intensive systems and robotics systems.
Preparing students to leading position in software industry and academia.
News
| | |
| --- | --- |
| Aug 6, 2019 | Miguel Campusano is program committee member of the 4th IEEE International Conference on Robotic Computing (IRC 2020) |
| Jul 23, 2019 | Alexandre Bergel commenting on the 50 years anniversary of Apollo 11, on Mundo Plus Vanguardia, starting at 18:58 |
| Jul 17, 2019 | Profesor Alexandre Bergel participó en Congreso Internacional de Tecnología en Informática en Ecuador |
| Jun 4, 2019 | Four ISC members went to ICSE. Picture online |
| Jun 4, 2019 | Juraj Kubelka, Romain Robbes, and Alexandre Bergel received a best paper award for the paper Live Programming and Software Evolution: Questions during a Programming Change Task |
| May 29, 2019 | Geoffrey Hecht and Alexandre Bergel visited the L'Université du Québec à Montréal |
| Apr 11, 2019 | ICSE is coming, and a nice crowd from our lab will be there! |
| Apr 11, 2019 | Diego Orellana graduated this morning. His topic is Hunter, a visual framework for reengineering JavaScript applications |
Read all news (26)